| | | |
| --- | --- | --- |
| | Hawaii Healers Retreat | |
Retreat
Date:
January 18-28, 2020
Location:
Kailua-Kona, Hawaii, USA
Venue:
Hawi Plantation House
Address:
Hawi, Hawaii
Price:
$2,800.00 USD

Deposit:
$600.00 USD
Contact Info:
Bonnie Bogner
Email:
Website:
Phone:
13065300289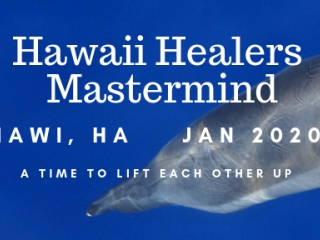 Come together on the Big Island of Hawaii with a small and intimate group of like-minded souls. A time to rest, renew, and share. This is a special event for healers and lightworkers, where we can support each other, and be supported; join in the circle of community and share our talents with each other.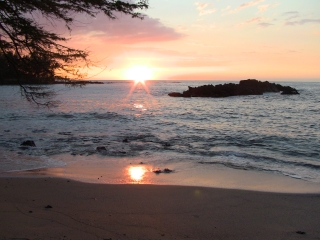 THE DETAILS
Hawaii Mastermind will take place in January of 2020, at the Hawi Plantation House in North Kohola on the Island of Hawaii.




Retreat duration will be ten nights, eleven days including arrival and departure days.

Minimum group is EIGHT and maximum is TEN.

Registration cost will include ground transportation,

shared

accommodations in the luxury retreat facility (most will have there own room, and at minimum their own bed), daily mastermind and/or healing activities, wisdom circles breakthrough facilitation, guided meditations, Galactic Council Channels, plus 2-3 meals per day.
Flights, optional activities and any restaurant meals out are not included.


All on-site food will be purchased, and preparation will be supervised by my assistant (Laurie). Actual preparation and cleanup will be handled as part of the group activities – a great community building process.

Each participant will be required to provide their unique healing support to the group through a group healing or information session in their area of specialty. Some examples: group or individual Reiki session(s), 2-3 hour group teaching, mini-readings for other attendees, a channeled message (individual or group), facilitation of yoga/tai-chi/qigong classes.

Each morning or afternoon will be group healing and/or facilitation sessions. I will also provide Wisdom of the Galactic Council and/or Honu Muku channels as the group is guided. The remainder of the day will be free time for additional healing work, or to hang out at the beach or pool. We may also include a healing or meditation some evenings.

We will come together as a community to provide support to each other. It is time for the healing community to lift each other up, rather than compete with each other.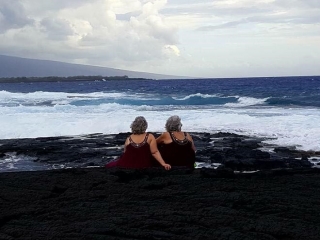 MEET YOUR GUIDES:
Bonnie Bogner, Widsom Keeper, Intuitive & Spiritual Coach/Healer; Channel of Galactic Wisdom; and experienced retreat facilitator. Bonnie is a Kumu of Aloha and her studies include Ho'oponopono, Temple Lomilomi and Ka La Hui (Gathering of the Light-bearers).
Laurie Bogner, Travel Agent and Professional Facilitator, builder of Ohana (family) and coordinator of fun times! OPTIONAL: Laurie is available to help you book your flights to Hawaii. Feel free to go to her website for additional information. https://www.cruiseshipcenters.com/en-CA/LaurieBogner
Honu Muku, a non-physical guide and kahuna who has been assisting Bonnie with her work in Hawaii for many years
Galactic Council, a group ascended beings who are assisting humanity in their awakening. Bonnie channels the Pleiadian/Lemurian aspect of the group.
Bonnie is a former resident of Hawaii and has facilitated many retreats on the Big Island, and around the world. Laurie has visited Hawaii many times with her sister, and is very comfortable guiding people around the island.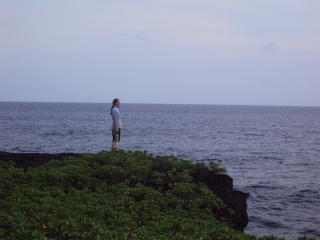 SITES/ACTIVITES
– morning mindfulness and movement includes daily meditation, Five Rhythms or yoga
– group acupuncture treatment to enhance awakening
– visit an ancient Hawaiian fishing village
– explore Pololu valley, the most westerly of seven-sister valleys on the north shore
– visit the Kameahameha heaiu (sacred temple)
– spend time at some of the lesser known local beaches
– experience north shore waves from the safety of a sheltered kiki (children's) beach
– stroll into town for the best locally made ice cream, kava-kava or komboucha
– crystal shopping, fabulous food and farmers market right in Hawi
– sunset drive over Kohola Mountain…spectacular!
– explore beaches, mountains, rain-forest and lava desert and so much more!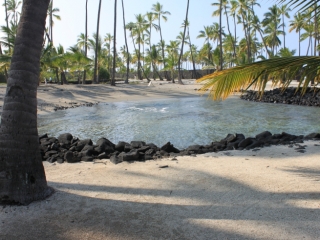 ACTION REQUIRED
If you wish to be considered for this group, please email me to request an application and discuss your reasons for attending. We will be working together to awaken new wisdom and enhance the vibration of humanity and the planet. Each one of us will be an active participant in this process.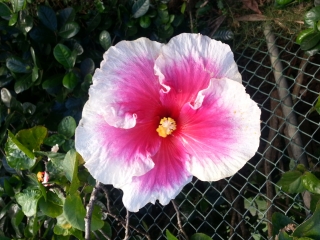 INVESTMENT
Total cost of the land package is $2800 US or $3750 CAD, which includes all items listed above and excludes flights, alcohol, meals out and optional activities.
The non-refundable deposit to hold your spot is $600 US or $800 CAD. Payment options are e-transfer (CAD), cheque (either) or credit card (either). Sorry, but there is a 3% processing fee on CC. Anyone wishing to pay by credit card can contact me and I will send an invoice.
Payment plans are also an option. Deposit is required to secure your spot, then payments can be made monthly or semi-monthly depending upon the plan. Single payment of Balance Due by Nov. 15th or choose a payment plan listed below with final payment due by Dec 15th.