| | | |
| --- | --- | --- |
| | 6 Day Luxury Retreat in Sedona | |
Retreat
Date:
October 12-17, 2023
Location:
Sedona, Arizona, USA
Venue:
Satsang House Sedona
Age Range:
20-80

Price:
$2,897.00 USD
Deposit:
$600.00 USD
Contact Info:
Maggie Kelly
Email:
Website:
Rediscover meaning and purpose as you dive into your self-care practices, create new healthy lifelong habits and connect with a like-minded community to bring out the best in you.

Immerse yourself in a one-of-a-kind retreat that brings ancient practices and teachings into your daily life, transforming your life - and you - in the process.

Are you ready to focus and get serious about your journey?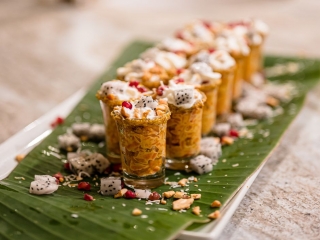 Treat your body to healthy & Fresh chef-prepared, organic farm to table vegetarian and vegan meals.
All meals are included in retreat tuition!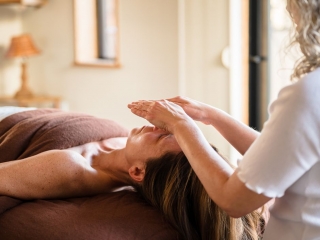 You will leave feeling refreshed, restored and renewed in body, mind and spirit. You'll have all that you need to incorporate a daily mindfulness and meditation practice into your daily life.
You will be armed with self-knowledge enabling you to incorporate new skills and practices when confronted with what might have previously triggered you. You will know and understand how to respond versus react.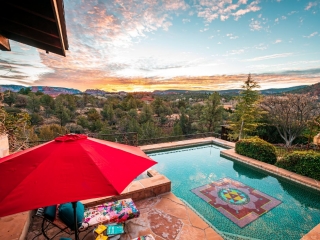 Satsang House Sedona Retreats will support you in reconnecting with your intuitive self, help you identify how you are best suited to use your gifts and talents to serve humanity, and encourage new healthy lifelong habits to restore balance in body, mind and spirit.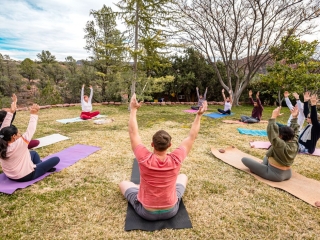 Immerse yourself in a one-of-a-kind retreat that combines ancient traditions, teachings and practices into your daily life, instigating life-long transformation.
Feeling stuck, uncertain, anxious, overwhelmed? Start right where you are.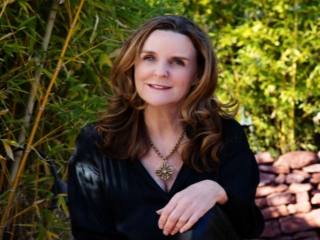 Led by Spiritual Life Coach, Mentor and Meditation Instructor Maggie Kelly, who will be your human mirror and companion along the way. She will be the doorway into the rooms of your psyche, your self, that you might not otherwise directly see.
Maggie's fourteen years of meditation and coaching experience coupled with her study of the ancient Eastern and Shamanic traditions, will set the stage for your deep insight and transformation.
Maggie's mission is to help people all over the world cultivate emotional well-being, increase their capacity to love and care for others, and participate in the creation of a more interconnected and compassionate world.
Her programs, retreats and teachings have transformed the lives of thousands of people all over the world.

She also owns Satsang House Meditation and Spritual Center in San Diego where she meets clients, holds weekly community meditation gatherings, workshops, silent retreats and special events.